Amazing Chicken Recipe.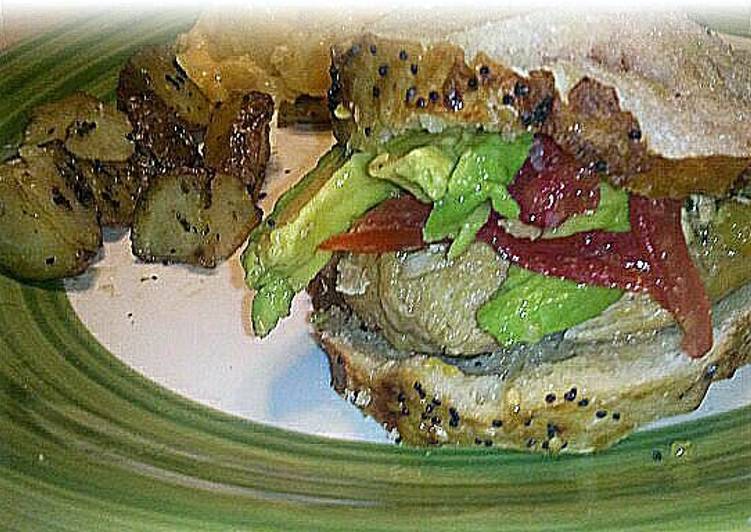 You can cook Amazing Chicken Recipe using 13 ingredients and 9 steps. Here is how you cook it.
Ingredients of Amazing Chicken Recipe
It's 5 lb of Bag of Boneless Chicken Breast.
You need 1 loaf of French Bread.
It's 4 of fresh peaches or canned.
Prepare 1/2 cup of Fresh Rosemary.
Prepare 1 tbsp of Onion powder.
You need 1 pinch of Salt and Pepper.
It's 1 pinch of garlic powder.
It's 4 of garlic cloves.
It's 2 of avocados.
You need 1 of big tomato.
It's 2 cup of French Dijon Mustard.
Prepare 1 cup of Chicken stock.
It's 3/4 cup of Maple Syrup.
Amazing Chicken Recipe step by step
Thaw your chicken.
Slice the peaches while you are thawing your chicken. Layer bottom of crockpot with peaches. (I cut them into quarters).
Add half of what the recipe calls for of Rosemary on top of peaches..
After your boneless chicken has thawed out…(slice some in half to make a thinner cutlet) place them in crockpot.
(I used a Magic Bullet Blender) to make the sauce. I put the French Dijon mustard, maples syrup, spices/garlic cloves and the rest of Rosemary in mixing bowl or blender.Then after its mixed…place into crockpot on top of chicken.Stir everything until coated. If you need a little more liquid just add a little more Dijon mustard, maple syrup and chicken stock. Also change the amount of mustard if you don't like it too much. I love Dijon mustard so I used quite a bit!.
Set crockpot on high for atleast 3 hours or until chicken is fully cooked. Stir randomly..
When its close to being done…start slicing your French Loaf of Bread into sandwich slices. Set oven for 350-360. (depends how often you check on it) Bake for atleast 7-10 minutes or until lightly brown. ((optional)) I melted butter with garlic powder and brushed some on one side of each bread before baking..
While your bread is baking…slice tomatoes And avocados..
At the end, take a slice of bread, grab a piece or two of chicken (don't forget to stir first) top with peaches from the sauce, add your sliced avocados and tomato. Top with other slice of bread and ENJOY!!!! No leftovers from this meal! I'm going to save the sauce and use it for something else because it was so good.