Chicken liver pate.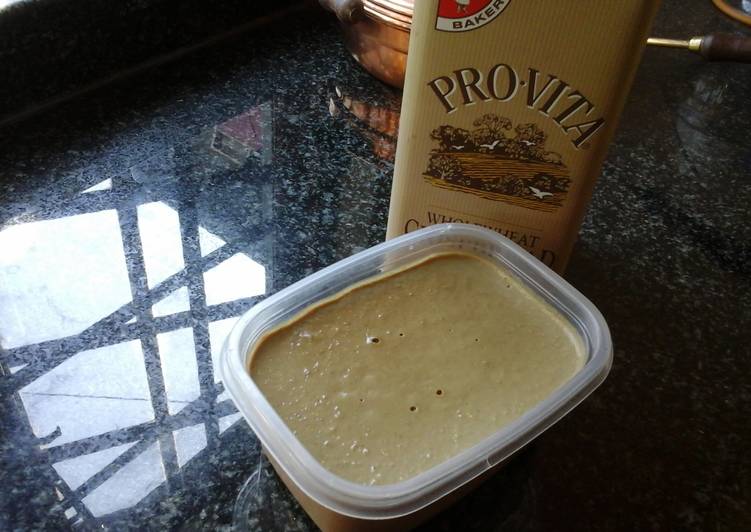 You can cook Chicken liver pate using 6 ingredients and 6 steps. Here is how you achieve that.
Ingredients of Chicken liver pate
Prepare 500 grams of chicken livers.
Prepare 125 grams of butter.
It's 1 of onion.
You need 2 tbsp of chopped garlic.
It's 1/2 tsp of chopped chilli.
You need 1/4 cup of sweet red wine OR marsala OR sherry.
Chicken liver pate step by step
Fry the chopped onion, garlic and chilli in a little bit of butter until glazed..
Add the chicken livers and cook until done. Add the sweet wine (replace with water with a dash of vinegar if you don't want to (or can't) use alcohol)..
Take the chicken livers off the heat and put the butter in. Add salt and pepper to taste..
When the butter has melted liquidise the livers until smooth..
Place in a terrine and place in the fridge until it has set..
Serve with provita biscuits or plain crackers..